State of the SHIFTphone 8
(Updated: May 15, 2023)
Welcome to the status page. With our new #LOVEPHONE development project we are breaking new ground:
It starts with the name! Unlike before, the number no longer stands for the display size, but from now on for the generation. In fact, the SHIFTphone 8 is our eighth model. As another big step, it will be our first waterproof, IP-certified device without restricting the previously known modularity. Our goal is to at least provide protection against temporary submersion. In addition, hardware kill switches provide secure control over modules such as cameras and microphones.
In order to make the individual phases of development more transparent for you and to take you into the current situation, you can view the current status on this page at any time.
This will be our new SHIFTphone 8
Fully modular design with more than 13 easily exchangeable modules, repairable with just a screwdriver
Water protected with IP certification, protection class IP67 or better planned
Hardware kill switches for secure control over modules such as cameras and microphones
Latest 5G mobile communications standard with eSIM support
ShiftOS based on Android™ 13, ShiftOS-Light, extensive custom ROM community support
E-waste positive thanks to the cooperation with our partner Closing the Loop
Designed in Germany/Falkenberg and fairly manufactured in our own factory in China
Standard with us for many years: 22 € device deposit
Incl. tempered glass, bumper, screwdriver and USB-C cable with USB-A adapter
Delivery: expected end of 2023
Final price: estimated €555 plus €22 device deposit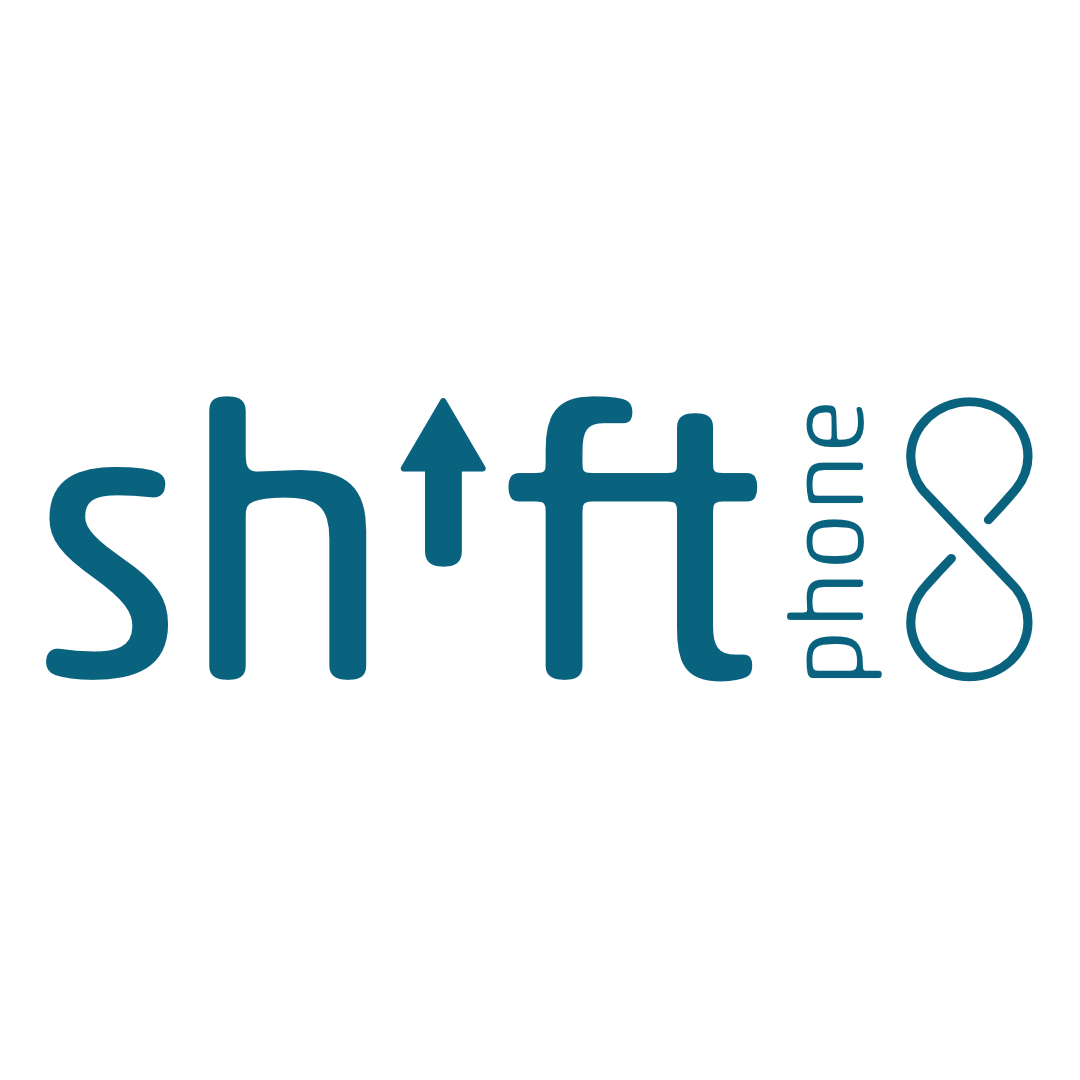 Funding threshold and first funding goal reached!
As usual, we will also realize this new development project together with our crowd. The funding threshold of 555 devices was reached after less than a third of the targeted time. We also achieved our first goal of 1111 orders after just two months. Everyone who ordered by March 8th, 2023 at 2 p.m. will receive the promised USB-C aux adapter (also available as an accessory) free of charge.
  Current funding phase
On January 5th, 2023, all 33 Super Early Bird devices were sold out in less than 4 minutes. All 99 devices at the early bird price were already sold out after a further 16 minutes. The next 444 SHIFTphone 8 from the fourth funding level were also sold out after just 26 days. In the meantime, the next eight stages have also been completed. We are still enthusiastic and grateful for your support!
The next 111 devices can currently be purchased for €485 plus device deposit.
There are still …
…SHIFTphone 8 available for a pre-order price of €485 (plus deposit).
(Note: The counters are updated manually at regular intervals and not automatically immediately after an order is placed.)
Completed and still open steps
1st – 2nd early bird funding phase
Funding threshold reached
3rd – 11th funding phase *
Funding target 1111 devices reached
12th funding phase for 485 € ¹ *
Funding target 1777 devices reached
¹ Price plus €22 device deposit
Construction and implementation
With: Carsten, Samuel, you and other SHIFTphone 8 enthusiasts.
How: Interactive. During the talk you can ask questions and give feedback in the chat
Where: On our Youtube channel
As with the last SHIFTtalk, there will also be a recording of the APRILtalk in a timely manner, which we will locate here.
SHIFT talk on April 19, 2023
On 19. April 2023 you were able to follow Samuels, Bens and Daniels' explanations about the development status of the SHIFTphone 8 Live. If you couldn't have been there, you can find the recording of the broadcast in the video linked above. Thank you again for the time together with you, your numerous impulses and the appreciative cooperation.
Our first SHIFTtalk about the SHIFTphone 8 took place on February 8, 2023. Thank you for the mutual exchange and the many inspiring, appreciative and loving words. In this video you will find a summary of the most important information. To activate English subtitles go to settings and select automatically generated subtitles.
Situation May 15, 2023
Reached second funding goal of 1777 pre-orders!
And ZACK! Only a few days extension to the originally planned date (May 5th) were necessary to break the sound barrier of 1777 devices. Means: You did it! 256 GB of internal memory for the SHIFTphone 8 are set.
While the current price level of the SHIFTphone 8 has climbed to €485 (plus €22 deposit), we're scratching our heads for another funding goal in order to make the SHIFTphone 8 even more sustainable together with you and as a thank you for your great support can.
Situation May 9, 2023
Funding goal extended to 1777 pre-orders!
May 5th has passed and we've just missed our funding goal of 1777 pre-orders. But don't worry: there is still hope for a SHIFTphone 8 with 256 GB internal memory! Because: The SHIFT community is growing every day and so is the number of people who trust us for this unique project. This is incredibly strong for us. Thanks for that!
That's why we're extending the target date for the planned 1777 pre-orders by another week. Until May 15, 2023 you still have the chance to crack the funding goal. Share the info with family and friends. With your tailwind, we will reach this goal in a few days. 🙂
Situation April 20, 2023
Next price level reached
Yesterday's SHIFTtalk was once again a great experience. Thank you for your questions, your answers, your cheering, helping to shape and the numerous and appreciative feedback. 🙂
At the same time, the contingent of 111 devices for €470 was used up. We are starting the next pre-order level, in which you can pre-order 111 devices at a price of €475 plus deposit.
Situation April 13, 2023
SHIFTtalk #2 on April 19!
Our second SHIFTtalk will take place in just under a week. We're excited to share what's happened since the last SHIFTtalk in this interactive format. But your input should not be neglected either. Not only does our LIVEstream live from it, but the entire SHIFTphone 8 crowdfunding project. That's why two forms are available until Sunday:
EDIT on 4/17/23: In order to have enough time to evaluate your submissions before our SHIFTtalk, the forms were deactivated today.
The usual SHIFTtalk form, where you can already submit your question for our joint event, and the SHIFTphone 8 survey. In this survey, we ask you three very specific questions that directly affect how we approach the development process and help us make good decisions that meet your needs. Thank you to everyone who has already filled out both forms!
Since the beginning of last week we have reached a new price level in which a further 133 devices can be pre-ordered for €470 (plus deposit).
Situation March 20, 2023
Next price level reached
At the start of the new week, all 111 devices were pre-ordered for €460 plus deposit.
In the new price level, 122 devices are available for €465 plus deposit.
We are currently preparing a new SHIFTtalk, for which there will be more information shortly. If you don't want to miss anything, please subscribe to our SHIFTphone 8 newsletter at: www.shift.eco/newsletter-signup
Situation March 8, 2023
1111 pre-orders reached!
April 4th, 2023 was the target date for the funding threshold. The date that decides whether we build the SHIFTphone 8 or not.
Of course we wished that it would go faster and that we could get off to a flying start with our community behind us. In January we would not have dared to think that we have already reached our second funding target at the beginning of March and that orders are now in the four-digit range.
As promised, each of the 1111 pre-orders (pre-orders until March 8th, 2023 at 2 p.m.) now comes with the USB-C aux adapter free of charge.
Now we want to reach 1777 pre-orders together to make the latest SHIFTphone even more future-proof!
If we achieve this second funding goal together with you, it will be worth it for everyone. If we reach 1777 pre-orders by May 5th, 2023, we can plan with a larger production of the SHIFTphone 8 thanks to your support. This gives us the opportunity to increase the standard internal storage from 128 GB to 256 GB at no additional cost (this applies to all orders).
With the reaching of 1111 pre-orders comes a new price level. The next 111 devices are available for €460 plus device deposit.
Situation February 22, 2023
The final funding stage – until 1111 pre-orders are reached.
Encouraged by the inspiring feedback and continued support from our community, we have been finalising more and more details and specifications over the last few weeks. When we make final decisions on individual components, we will update the published specifications.
Meanwhile, we have well over 900 pre-ordered devices and have reached the next funding level of 455 € (plus device deposit). At this stage, 155 devices are available.
When these additional pre-orders are completed, the funding goal will be reached with an overwhelming 1111 orders and everyone who has pre-ordered by then will benefit from our USB-C Aux Adapter.
Situation February 09, 2023
Fill the community idea with life!
Inspired and encouraged, we look back on yesterday's SHIFTtalk. Thanks to everyone who participated! We were very happy about the exchange with you and hope that we were able to give you a good insight and answer many questions. Thank you also for the many positive feedback and appreciative comments, which give us a lot of strength for everything that is to come. Here are a few extra great examples:
Thanks a lot. I think your work is really great and just awesome. I am very, very happy with my SHIFT6mq and am really looking forward to the Shift 8!
This will be my first Shiftphone and I'm glad I ordered it – you guys are a super cool team!
As transparent as you are … mega … most of them CANNOT do it.
Thank you from the bottom of my heart for your loving answers in the LIVEstream.
I think it's great that you really take the users with you into your considerations!!! And that you also take the time for new developments! Keep it up!! Great!!!
As written yesterday, the new pre-order phase has been in effect since today, in which the price for the next 111 devices is €444 (plus deposit). With a lot of tailwind from the SHIFTtalk yesterday, we look positively into the future and look forward to every further order!
Situation January 08, 2023
They're getting more and more!
The planned 123 devices at a price of €433 plus a €22 device deposit are already sold out again.
However, we are extending this pre-order phase until today after the SHIFTtalk at midnight.
What this project means to us, Carsten and Samuel talk about today in the brother talk on YouTube. A lot has happened since the start of the project and thanks to you we have even reached the funding threshold. If you haven't seen the brother talk yet and would like to hear Carsten and Samuel talk about the SHIFTphone 8, this link will take you there. Otherwise, of course, we also recommend the first SHIFTtalk today, to which we have already cordially invited you.
Situation January 30, 2023
We have reached the funding threshold!
Together we have reached the funding threshold of 555 pre-orders. We are so grateful that we also got off to a successful start with this crowdfunding. The SHIFTphone 8 will now become a reality!
But that's not the end of it!
Situation January 27, 2023
Funding threshold almost reached!
Only a handful of pre-orders are missing to reach our first funding goal. We're keeping our fingers crossed that we'll break 555 over the weekend.
The fact that we are making such good progress with our crowdfunding also means that of the 444 devices for €444 (incl. deposit) pre-order price, only 26 devices are currently available before the price goes up. So it pays to be quick.
Reason enough to prepare our first SHIFTtalk. All information about when, where, with whom, … can be found on this page in the SHIFTtalk area.
Situation January 11, 2023
Encouraged by the many pre-orders and the trust you have placed in us, we are now working enthusiastically to clarify important details and to push the SHIFTphone 8 project forward as best we can.
We are currently heading towards Chinese New Year. The time around these holidays is vacation time in China and a lot of things stand still. Before we say goodbye to our Chinese friends and partners for this well-deserved break, we would like to get as much things off the ground as possible, which we will keep you up to date on here.
Until then, we look forward to every further order and will update the counter continuously.
Situation January 5, 2023 - 5:46 p.m
You're going full throttle! We are overwhelmed.
After less than half an hour, all Super Early Bird and Early Bird devices were sold out. 132 pre-sales in less than 30 minutes. We sit speechless at our computers and try to process the last few hours. What a great community you are and what a strong start for our new development project is that? Thank you for so much trust, so much love, so much support! Breaking new ground only makes us so happy because you are there.
For the next 444 devices, we set the pre-order price at €444. The task now is to break the funding threshold of a total of 555 devices by April 4, 2023. Let's go!
Situation January 5, 2023 - early in the morning
It's time!
A new SHIFTphone is being launched and on this page you can follow the progress of the project almost live. In this first funding phase, we will provide you with some key data on the new SHIFTphone 8 (see above). The waterproofness despite the modular design and the proven kill switches in the SHIFT13mi stand out here.
We will publish more information in February. Check back often for more detailed renderings, impressions and specs!
Sustainability, Reparability, Fairness!
Breaking new ground means a lot of development work. In many places we cannot fall back on the tried and tested. As a small company, we do not handle all developments alone, but work with suppliers and partners in certain areas. We have built up a network of suppliers with whom we enjoy working because good relationships and trusting relationships have developed. We want to rely on the expertise of these partners because they understand why SHIFT is so important to us. Sustainability, repairability and fairness are not the primary issues in the smartphone industry – but they are very important to us.