Sustainable Technology. With love. From Germany.
SHIFTphone 8!
Since 2014 we have been launching the greatest products. The WE stands for WE ALL! You, we, the SHIFT family! What was originally intended as a reference monitor for a camera crane has become fully modular smartphones, an innovative detachable notebook and much more.
It's time for the next step! Time for the SHIFTphone 8.
Now SHIFT has something for your ears!
You need modular high-end over-ear headphones with noise cancelling, touch control, ambient sound, six built-in microphones and over 30 hours of battery life?
Do we have! In addition, even in the modular design concept usual for SHIFT, so that you can replace the batteries yourself or repair your headphones if necessary.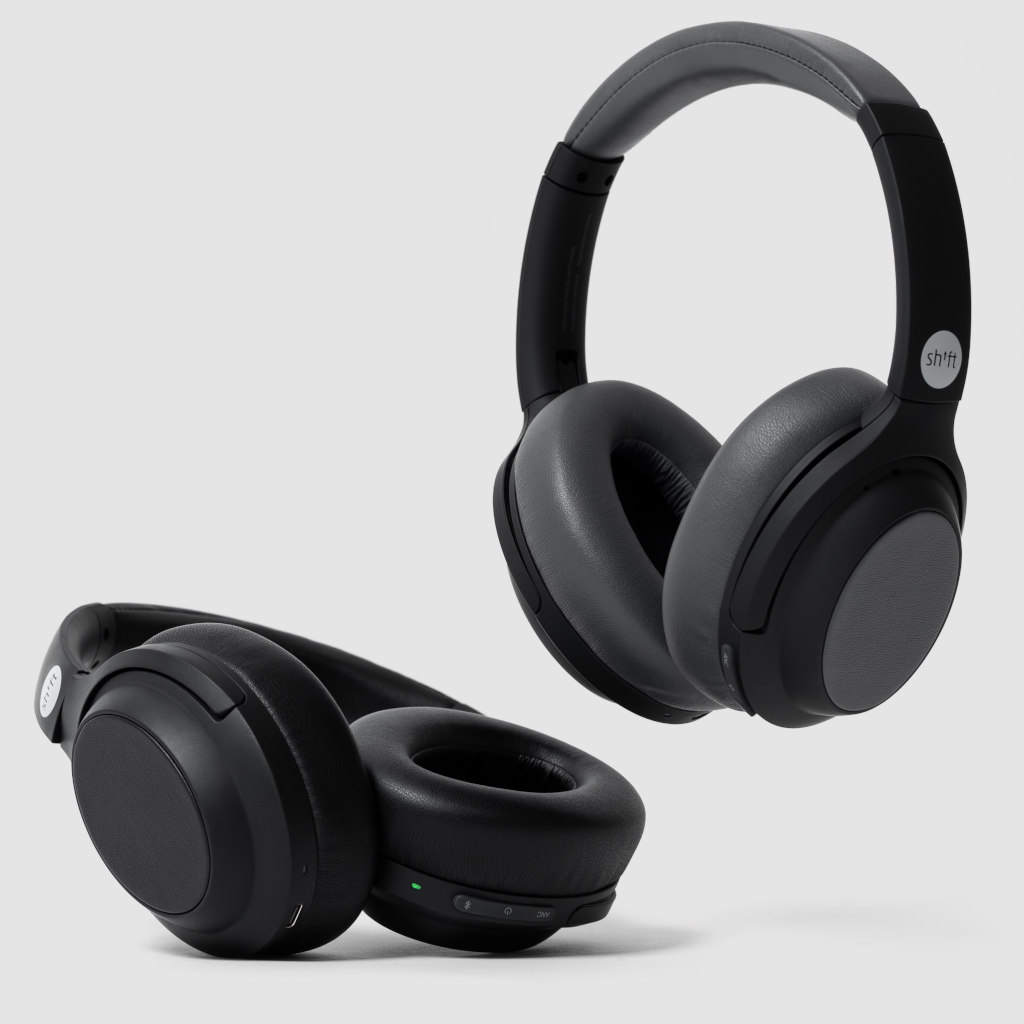 SHIFT6mq – For your sustainable life!
The SHIFT6mq is our current #LOVEPHONE. Just as modular as its siblings SHIFT5me and SHIFT6m, it breaks new ground in terms of equipment and performance:
Processor: Qualcomm® Snapdragon 845
ShiftOS (Android™ 10)
6 inch FullHD AMOLED Display | 18:9 | Gorilla Glas
128 GB int. storage (UFS), expandable to 512 GB via SD card
and much more …
SHIFT13mi – So much more than just a tablet!
The SHIFT13mi is our high-performance, detachable notebook that, thanks to hybrid cooling, can exploit its full range of performance and is suitable for many usecases.
intel tiger lake i5 processor
Dual memory slots with exchangeable M.2 SSD modules
replaceable motherboard
"SHIFTkeys" with LED lighting and 10-finger multi-touch surface
and much more …
SHIFT5me – Your compact companion!
The SHIFT5me expands our modular SHIFTm series with an economy model in a compact form factor.
4.97 inch FullHD IPS Display
2,6 GHz-MTK-processor
4 GB RAM
64 GB int. storage
and much more …
How do we use what you entrust to us?
Production, transport and customs
Dues, certifications and warranties
Development and fair wages
Support for social and sustainability projects
Profit withdrawals and advertising
As a company without investors we have a clear goal: To do as much good and as little damage as possible. We take this goal very seriously and implement it consequently and in an optimized way. We don't extract personal profits and the budget for advertisement and marketing is smaller than 0.1 percent and thus not specified here.
Universal Computing – The SHIFTmu
Significant resource conservation compared to conventional PC use, high-performance modules, minimalist concept in an attractive design. This is our SHIFTmu. A smartphone that will take over the tasks of a fully functional computer.
Do you have questions about us, our products or your device? Check out our SHIFT FAQs for answers!